Are you suffering from a painful and irritating Hernia?
We may be able to help you avoid a painful operation!
Don't rely on cheap alternatives. Only trust the best.
"Often imitated, never replicated."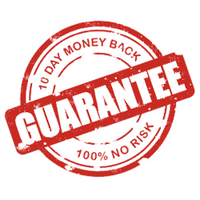 10 Day Money Back Guarantee!
HPH guarantees that you will be 100% completely satisfied with our products. If you are not, simply return the product within 10 days of receipt (International customers 30 days to allow for shipping times) for a full refund (minus shipping costs of course).
Our Guarantee
After 20 years in the orthopedic field, Bodo Knoche, the owner of HPH Corporation, in collaboration with medical doctors from Germany, has developed a new product for the hernia patient!
Our products are superior to the other hernia support products on the market. Developed in Germany with the highest quality materials and craftsmanship. Not like the cheap quality products you will find elsewhere. Our Hernia Briefs and Mini-Belts are so durable and well made that with proper care, you will be able to wear them for five years or more.
The Hernia Brief by HPH Corporation – to be comfortable with a hernia if you don't desire an operation. Keeps almost all sizes of hernias in place.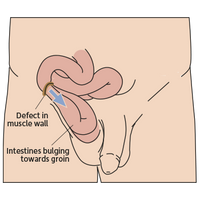 Hernia Explanation
An Inguinal Hernia is a condition when the intestines or organs begin to protrude through the inguinal canal.
This can be dangerous and extremely painful if not addressed. It can even lead to intestinal strangulation, in which a loop of intestine can become tightly wrapped in a hernia, cutting off the blood supply to that part of the intestine.
The only current solutions available are bulky, ugly and heavy trusses or belts that are worn on top of the clothes and visible to everyone. Surgery is also an option but is costly, done under full anesthesia and recovery time can be months before returning to full strength. Surgery is not an option for patients with other complications or risks. The Hernia can progress and enlarge, becoming difficult to live with.
This is where the HPH Hernia Brief can help!
order now
The HPH Hernia Brief is the perfect solution and may help to be able to live comfortably with a hernia and avoid an operation!
The HPH Hernia Brief is created with specialized stretch zones, to give support in the areas where it matters, and more stretch in those where support is not needed.
Different than bulky, heavy, uncomfortable trusses and belts, the HPH Hernia Brief is worn under your clothes, over your undergarment, so nobody knows you're wearing it but you!
ORDER NOW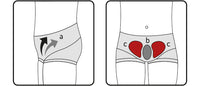 Testimonials
I have tried many hernia supports for many years. I am thankful to report that this one from your company has the most advanced technology put into it for safely covering and supporting my hernia than I have experienced. Also, because of conditions with my bladder and prostate areas, I have not been able to wear other supports that put too much pressure there. The HPH Mini-Belt feels like a healthy combination for hernia protection and sufficient ease of pressure in the bladder /prostate areas. It is the most expensive hernia support I have ever purchased, but so far it is completely worth it. Thanks again,

Mark B.
Just want you to know your product has allowed me to keep on competing this summer. I race stand up paddle boards, and did not want to have surgery and lose the summer race season. I can give full 100% effort with no pain at all, thanks to your swimsuit support.

Joe
This thing is TERRIFIC. I'm still wearing the one I got from you people many years ago. Wanted to get another just for spare but lost touch with you. In the meantime I tried a couple cheaper trusses, which all turned out to be garbage. Yours...I put on and "walk off"! Love it. Thanks again, regards.

Doc Fisher
All too often people are eager to criticize or find fault with "a new idea". However, I'm writing to praise and heartily endorse your HPH Hernia Brief. Approximately four years ago, I was suffering the pain and unsightly bulging of a right inguinal hernia. I am a chiropractor and the physical nature of my occupation was causing me definite pain and difficulty in performing my job proper. I have worn and washed it for four years and am just now ordering my second HPH Hernia Brief [...] I remain grateful to you for my pain-free state of comfort and avoidance of hernia surgery, due to your special product.

Dr. Bruce E. Wand
A boon to the elderly individual! I am a retired physician who developed a direct inguinal hernia about eight months ago. For many reasons, surgical repair was not a practicable alternative for me, so I wore an old-fashioned truss for six months, finding it increasingly uncomfortable.

Fortunately, I found the HPH Mini-Belt on the web. Since using the Mini-Belt, my hernia has been well controlled, with a level of comfort more than acceptable. I would recommend the device to anyone with a hernia. It is especially a boon to the elderly individual.

John
I ordered the HPH Briefs an the Bathing Briefs. Tried those on today and they fit fine and feel fine too! I am keeping the bathing Briefs, but I returned the regular briefs today. The briefs are wonderful, high quality products. I will certainly recommend these to all of my friends. Thanks for great customer service; it pays off in so many ways.

John Fuselier
I wasn't expecting to be this satisfied with a brief but here I am with the most relief I have felt in YEARS! I am an avid tennis player and these briefs give me the support I so desperately need to live my active lifestyle.

Patricia Wells
I have worn other inguinal hernia supports but this is by far the best support brief out there! This is discreet under my clothes. I am beyond happy to not have to get surgery! I am a firm believer in doing things the natural way - there are too many complications and risks with the mesh netting. Your company has provided a solution! Thank you for your professional customer service and incredible product!

Claudia Spania
The hernia brief is a lifesaver. I do physical labor on a ranch. The brief protects me, doesn't allow the condition to worsen, and helps me to avoid surgery. I have 2 of them. Thinking about getting your hernia swimsuit.

Alfred Bellezza